Booking+420 602 389 979
Massage team
All members of our massage team are holders of a number of prestigious massage certificates. In addition to the regular courses and trainings, they also take a month long training of traditional oriental procedures and a conscious body work in our center, where they learn how to use bioenergetics and body therapy. Therefore they can offer the highest quality of the massage skills along with deep human approach.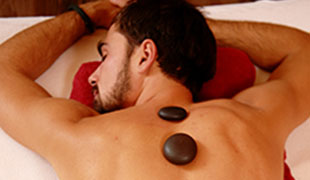 A special combination of techniques aimed primarily at the back, buttocks, lower back, shoulders, back of the neck. The massage therapist uses their hands and forearms and pressure points massage technique together with healing powers of herbal oils. It removes pain, muscle stiffness, physical tension and stress.
The exotic Hawaiian massage in the rhythm of ocean waves uses forearms as well as palms of hands. As a result, it pleasantly stretches and relaxes the whole body and your stressed minutesd. You will leave relaxed and full of energy.